Chef Fabrizio Giorgi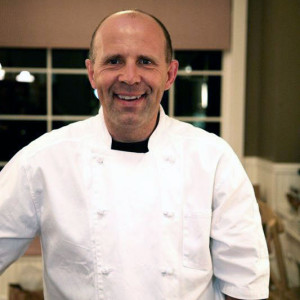 BIO:
Chef Fabrizio was born in Milan, Italy. He was raised in the northern province of Emilia Romagna, a region known for its cuisine. Fabrizio started his roots in the culinary world at an early age. He grew up in a family that valued large family meals where generations cooked together making homemade pasta and other regional specialties. Fabrizio spent every summer with his grandma planting, harvesting, canning and cooking all the fresh produce from her small family farm.
As a teen, after spending so much time around food, it was an easy decision for Chef to attend the Palace Hotel Culinary School in Rimini, a small town along the Adriatic coast of Emilia Romagna. In 1985 he graduated and for the next 11 years worked in local restaurants and hotels in Rimini.
In 1996 Fabrizio moved to Los Angeles to expand his culinary knowledge and pursue his dream of becoming a private chef. In 2007 he met the love of his life, her young son and their big yellow lab, and knew he was here to stay. He holds a current USA Green Card and plans to apply for citizenship.
Objective
As a Private Chef, I'd love to cook full–time and long-term for a family or individual who appreciates healthy, farm to table, organic food.
Cuisine Styles
Italian, Mediterranean, Contemporary American, Vegetarian, Specialty Diets, Kid Friendly, Special Requests, Various International Cuisines.
Languages Spoken
Italian, English, Spanish
Special Skills
Wine & food pairing
Experienced in the art of gelato making
Trained in artisanal pizza creation
Competency in traditional and modern baked goods & desserts
Strengths
Passion for cooking
Creative
Collaborative
Loyal
Organized
Friendly
Efficient
Hardworking
Safe & sanitary in the kitchen
Kid & dog friendly
Works well with others